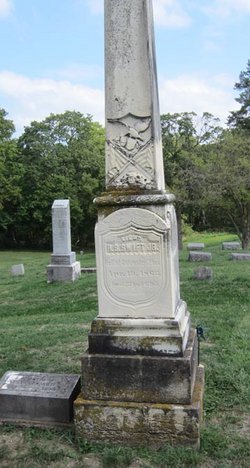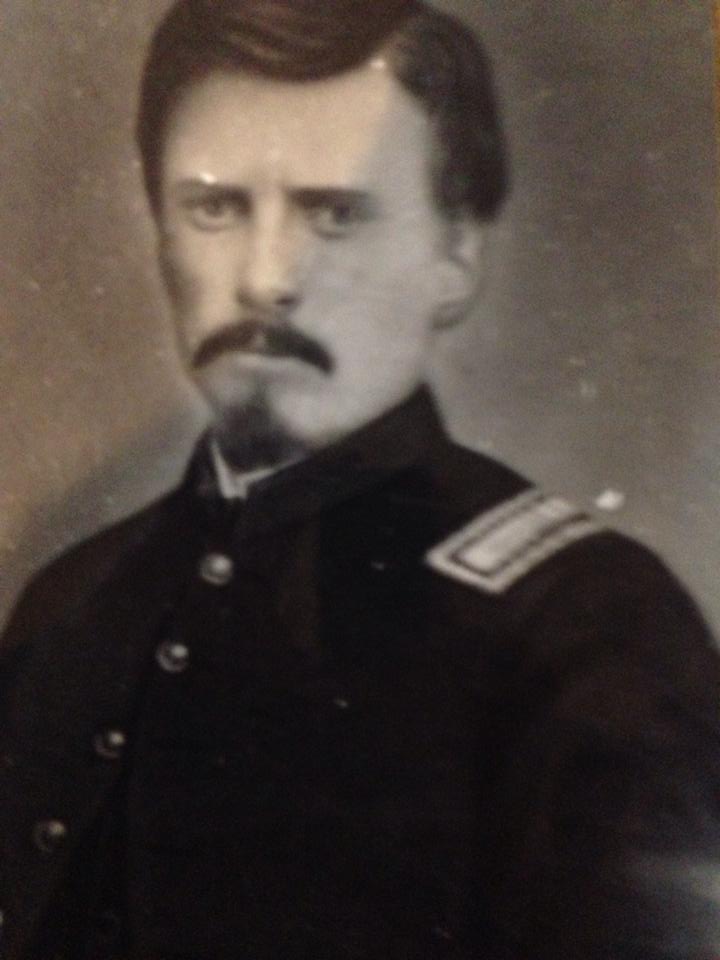 Lt. Henry Swift Jr
Lt. Henry Swift Jr.

Company E, 33d Wiconsin
Birth: 1838
Waits River
Orange County
Vermont, USA
Death: Apr. 19, 1863
Coldwater
Tate County
Mississippi, USA

He was the son of Henry Spencer Swift and Diana C. Holden, one of their fourteen children. His father was from Washington County, Vermont, and mother from Providence, R.I. His paternal ancestors came from England and located in Massachusetts in the 17th Century. Phineas Swift, his grandfather, was a Captain in a Vermont unit in the War of 1812. His father brought the family to Edgerton Wisconsin in 1854.

Commissioned as 1st Lieutenant on 03 September 1862 for Company E of the 33rd Regiment, Wisconsin Volunteer Infantry. Lt. Swift was Killed on 19 April 1863 during a skirmish with the 9th Arkansas Infantry (across the Coldwater River) and 2nd Missouri Cavalry CSA at Perry's Ferry, about four miles South of Coldwater, MS.

Union units engaged were: ILLINOIS--41st Infantry. OHIO--5th Cavalry; 15th Indpt. Battery Light Arty. WISCONSIN--12th and 33d Infantry. Union loss, 5 killed, 12 wounded, 1 missing. Total, 18.

Private Arthur J. Robinson of Company E wrote in his memoirs years later:

"we were in pursuit of a detachment of Forest's army and drove them into their breastworks at Coldwater, where we had the river between us and they in a fortified camp. We had proved our mettle in the fight at Coldwater and won the cheers of the old battle- scarred comrades of our brigade. But we bad lost five noble officers. Our first lieutenant, Henry Swift, was killed in the first volley. Captain Lindsly, of Company H, and three of Company A were also killed, and 17 in the regiment were wounded.

That evening we were marched back about four miles north to Coldwater and went into camp on a large cotton plantation. It was raining hard and we were without tents. There was a large cotton gin and negro quarters and outbuildings, which the boys used for shelter. I found a small bin filled nearly full of field peas, in which Stafford and I made our bed, and we were not slow to investigate our find, and the next morning we had a fine pot of peas prepared for our breakfast. When we were called by reveille that morning and lined up for roll call, It was with sad thoughts of our loss of the previous evening. Instead of the cheerful greeting of our first in command, we were greeted by our second lieutenant, P.H. Swift (Pardon Holden Swift), a brother, so filled with emotion that he could not give the commands, but broke down with grief. There were tears in every eye of that company, for we had all learned to love Henry Swift.

P. H. Swift proved his equal and was made our captain shortly after that campaign. Our old captain, Miltimore, had shown the white feather and was terribly sick with gout the morning of the fight, had gone to the ambulance train, and on our return to Memphis we asked him to resign by a vote of the company [As a symbol of cowardice, the white feather supposedly comes from cockfighting and the belief that a cockerel sporting a white feather in its tail is likely to be a poor fighter. Pure-breed gamecocks do not show white feathers, so its presence indicates that the cockerel is an inferior cross-breed].

Captain Miltimore returned to Memphis with the remains of Lieutenant Swift, and P.H. Swift was in command of the company from that time on through our entire service."

Capt. Miltimore returned to Wisconsin. When he died, he was buried in Oak Hill Cemetery in Janesville.

Henry Swift Jr. Memorial
Facette Cemetery
Edgerton, Wisconsi